Jong-Min Lee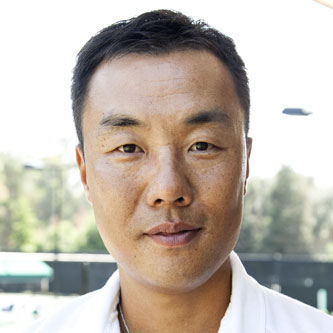 Click here to request a lesson time with Jong-Min
Jong-Min Lee joined the FCTC family in the Fall of 2014. Jong was born in Korea and moved to Australia at the age of 11 in order to train at an Academy in Melbourne. Jong-Min went on to be ranked #1 in Australia from 1989-1995 in each division he played. In 1995, at the age of 18, he was not only the #1 ranked JR in Australia, but also in the world in both singles and doubles (ITF Juniors). Jong-Min not only has a very impressive Junior career, but also went on to play #1 for UCSB (where he was a two-time Big West Conference ) and then for UCLA where he was a 2 time All-American and two-time 1st team Pac 10 conference player. Jong-Min's professional career was cut short after college due to an elbow and back injury.
Jong-Min has been teaching professionally for the past 7 years. He enjoys developing his student's game, working well with both juniors and adults. His knowledge and experience is apparent to all those who work with him.
Opportunity to compete and practice with greats like Pete Sampras, Patrick Rafter, Sergi Bruguera, Monica Seles, and many others have helped him to realize the amount of hard work and dedication required to be a successful professional athlete both on and off the court. Jong-Min is now married and a father of two young boys. Being a father of two has given Jong-Min a different perspective, responsibility, and joy of life; as well as a greater ability to appreciate each and every day.