Stephen Sandoval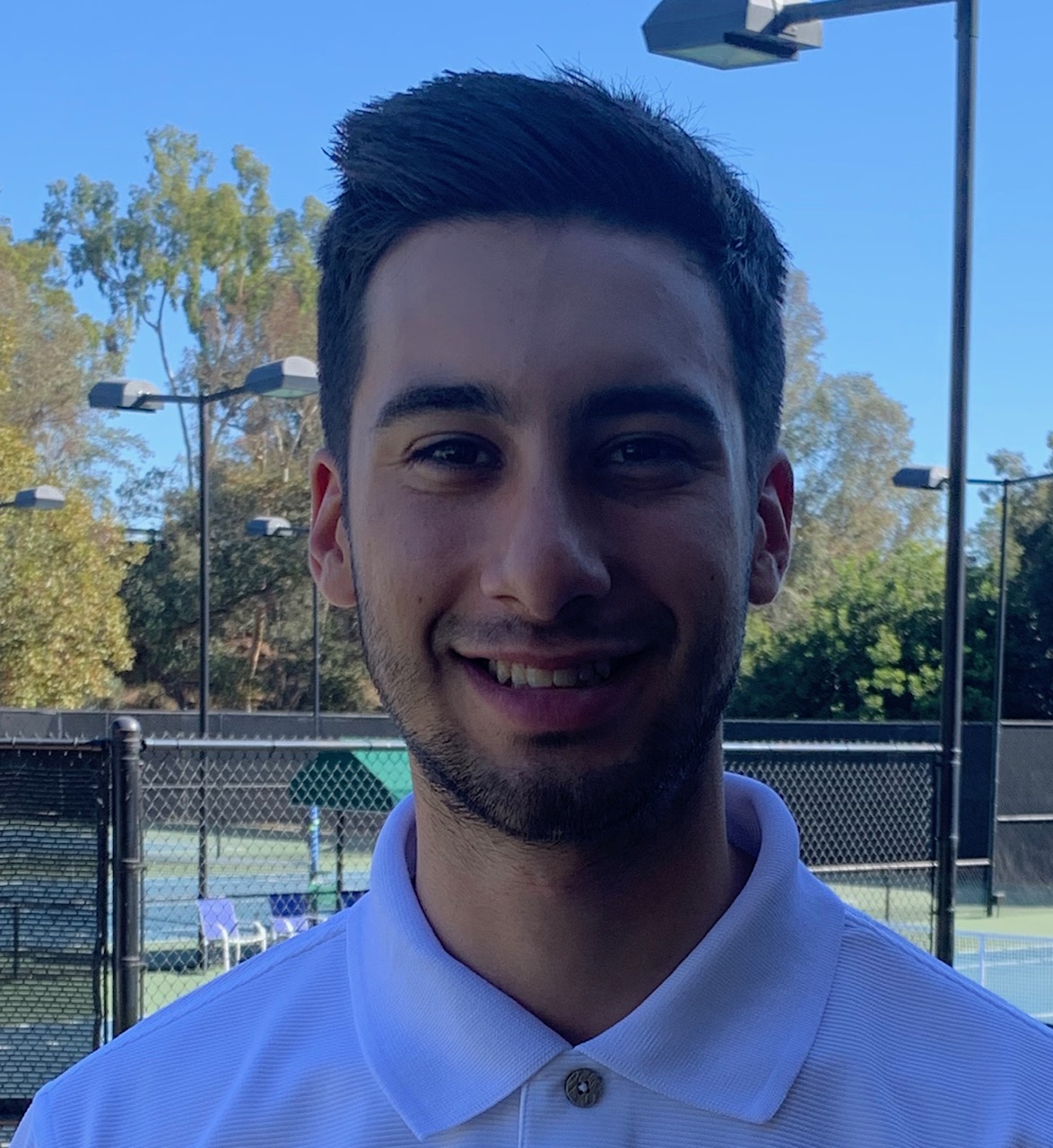 Click here to request a lesson time with Stephen
Bio: Flint Canyon watched Stephen grow up from when he first became a member at the age of 4 in 2002. He was always practicing and competing in the the team Tennis events and both junior and men's open events. Whenever there was a club event Horacio knew he would be the first person to sign up.
Growing up Stephen had a unique understanding of the game with the gift of being left handed which allowed him to mirror his favorite teaching pros AJ Bartlett and John Lee.
Stephen became the Tennis Captain at Eagle Rock High School where he was undefeated in league playing in the singles #1 position leading Eagle Rock to win CIF finals where he received the MVP award.
After Graduating Stephen attended Glendale College where he was undefeated in league for both years achieving the most improved award his 1st year and MVP his 2nd moving from #6 singles and 3 doubles to #2 singles and 1 doubles as the team captain.
Stephen was a hitting partner for multiple national champions including:Ryan Morgan, and Liam Oliver (just to name a couple) – All while earning his Associates degree in psychology and playing College Tennis.
Today Stephen is Flint Canyons youngest teaching Pro fresh off the College tennis courts with the most vivid memory of what it's like for players to mentally and physically be on a tennis court. He hopes to use his understanding to better connect with students and improve their tennis experience no matter their existing level.